New War Point Rewards in Uprising 1.5
Reported by CCP Wolfman

|

Comments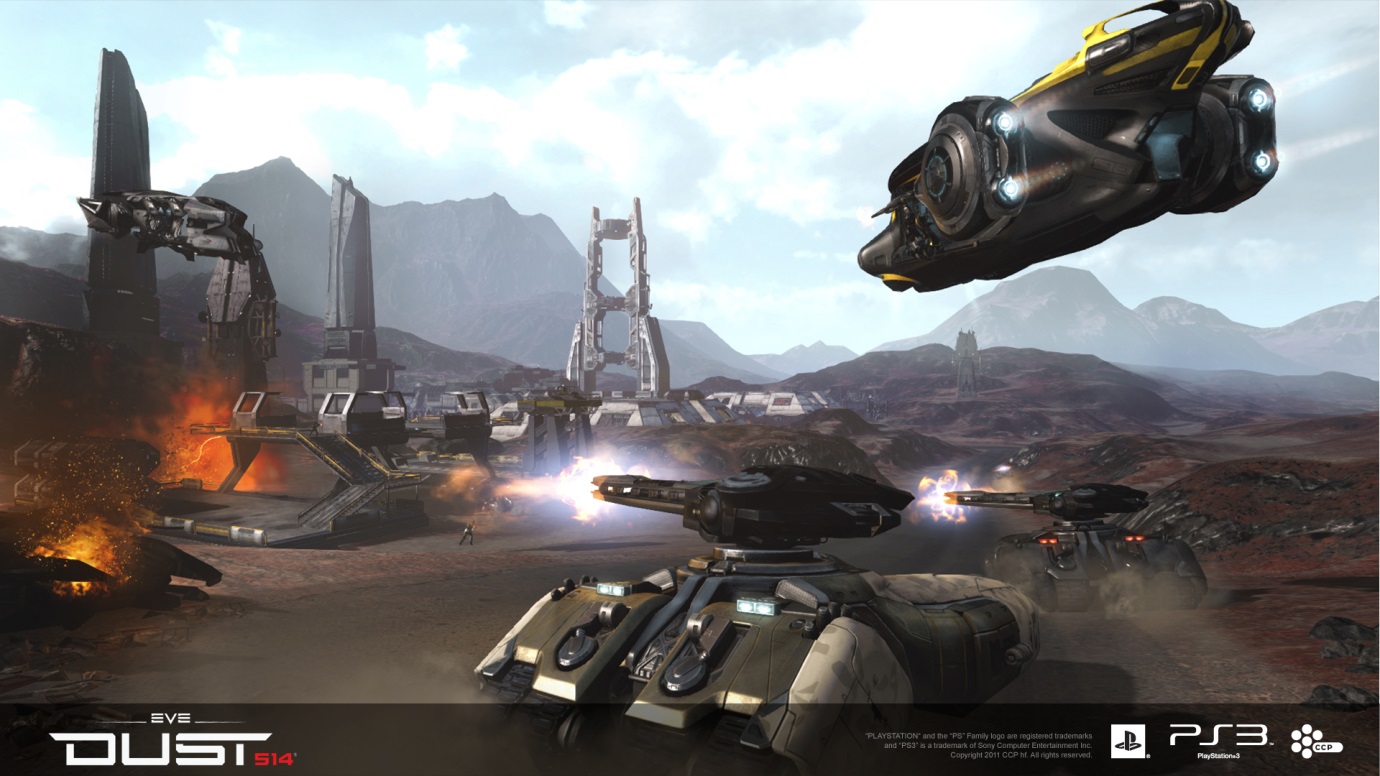 War Point Rewards is an area of the game we've been wanting to develop further for quite some time. It's important to us that the use of the of the various equipment items, gameplay roles and key actions in match provide an appropriate benefit not just to the team but to your progression in the game. For this reason, in 1.5 we decided to focus primarily on support actions over direct combat rewards. As always, we want DUST to be about more than just shooting the other guy in the face (but we couldn't resist sneaking in a little bonus for doing just that).
Here' I'll quickly run through what the new rewards are and how they work:
Intel Assist
This was the missing piece of the updates we've been making to active scanning recently. It rewards the scanner with 15 War Points if their squad members kill scanned enemies, vehicles or installations. Intel Assist rewards will still be received up to 10 seconds after a scan has ended if the downed target was damaged whilst scanned. I was asked quite a few questions about this on the forums and I'll repeat my answers here:
Only kills by your squad mates will net you WP.
If multiple people have an enemy scanned, they will all get the reward when he's killed.
Kill assists from squad members will not net you any WP.
In this first iteration, it only applies to the Active Scanner. In the next iteration, it will also apply to vehicle scanners.
Equipment destruction
Nano Hives and Drop Uplinks are tactically valuable to the enemy, so we wanted to reward players for destroying them. Every time you take one out you will gain 5 War Points. It's a small bonus but adds a nice extra bit of satisfaction to blowing away those pesky drop uplinks.
Transport assist
War Points for dropship pilots are something the community has asked for a lot. This was the most complicated of the new rewards to implement but also one of the most important. If you fly a dropship, you should be rewarded for dropping! The way this works is that after troops have been transported over 100M, the pilot will receive a bonus equivalent to 15% of the War Points disembarked passengers earn for one minute. You do have to travel at least 100m from the pick-up; you can't just fly in circles! Score accumulates for a minute and the WP are awarded after that time has passed. We did this because we didn't want the HUD to get spammed if a lot of scoring actions were occurring.
Counter hacking
A beneficial action for your team, preventing the loss of an objective and eliminating the risk of enemy spawns that can occur if you're trying to recapture after a successful enemy hack. Unfortunately it netted you zero rewards. But no longer! Now a counter hack will earn you a tidy 75 War Points.
Headshot Kill
Last but not least… BOOM! HEADSHOT! 60 War Points! This one is pretty self-explanatory. One thing I need to mention is that there was a last minute problem with the reward message not being displayed. We decided that instead of disabling the reward until that was fixed we would use the regular 'kill' message. So when you see that you get 60 points instead of 50 for a kill now you know why.
What's next for War Points? When we do our next pass on them we would like to focus on some more combat oriented rewards. An example would be taking out an enemy that is attacking a team mate or taking revenge for a fallen comrade. We would also like to integrate some of these rewards in to squad play to provide bonuses if you helped your squad mates specifically.
Well, that's all from me for now. We hope you guys enjoy these new additions to the game!
-CCP Wolfman