Corporation Tax in Uprising 1.4
Reported by CCP FoxFour

|

Comments
It's dev blog time! Today we are going to talk about a new feature coming in Uprising 1.4 known as corporation tax. No, this is not CCP or some random other entity within New Eden charging your corporation a tax to exist. Corporation tax is a feature that allows corporations to tax their members whatever rate they wish. What corporations do with that ISK earned by taxing their members is up to the corporations. This tax will be deducted from the end of battle ISK rewards and deposited directly into your corporation's wallet. Corporation tax rates will be identical for both EVE Online and DUST 514, so if you have members from both games in your corporation they will all be taxed the same.
Before we get into why we would introduce corporation tax into DUST, let's take a look at some screenshots: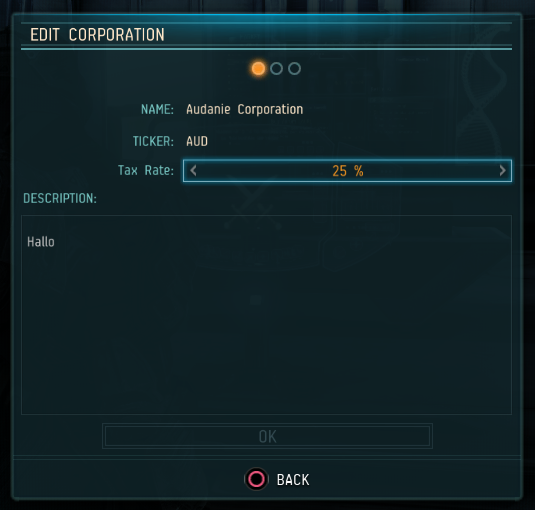 This is what CEOs and Directors can expect to see while editing a corporation's details.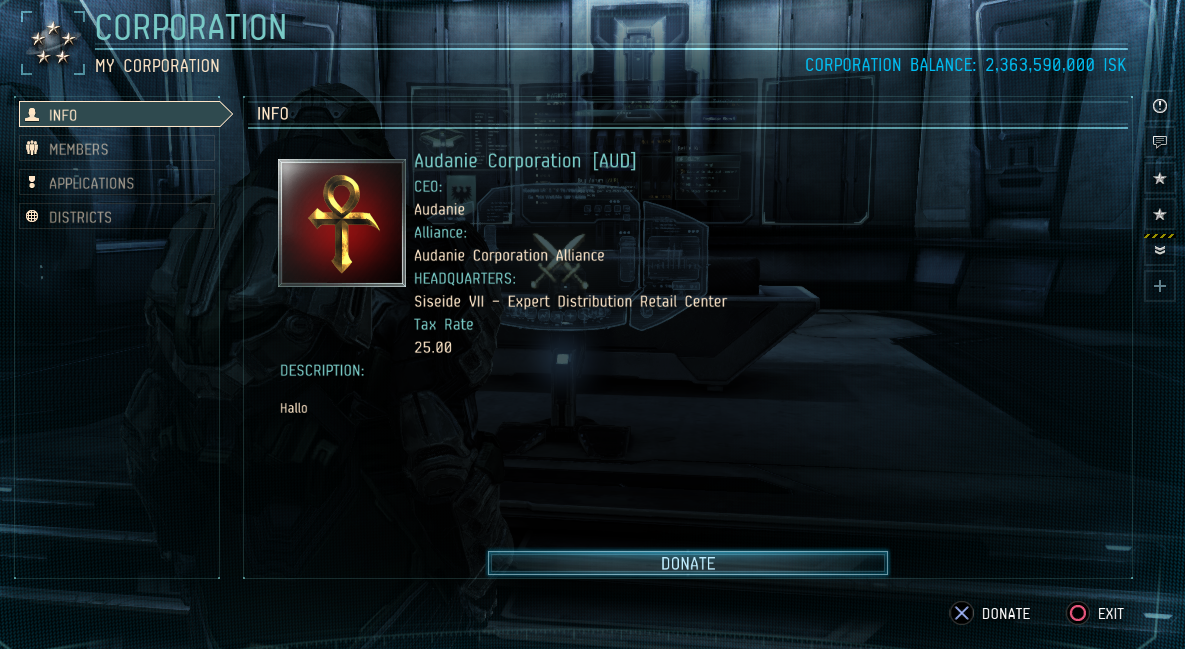 All corporations will have their tax rate shown publicly, so you will know what tax rate a corporation has before joining them.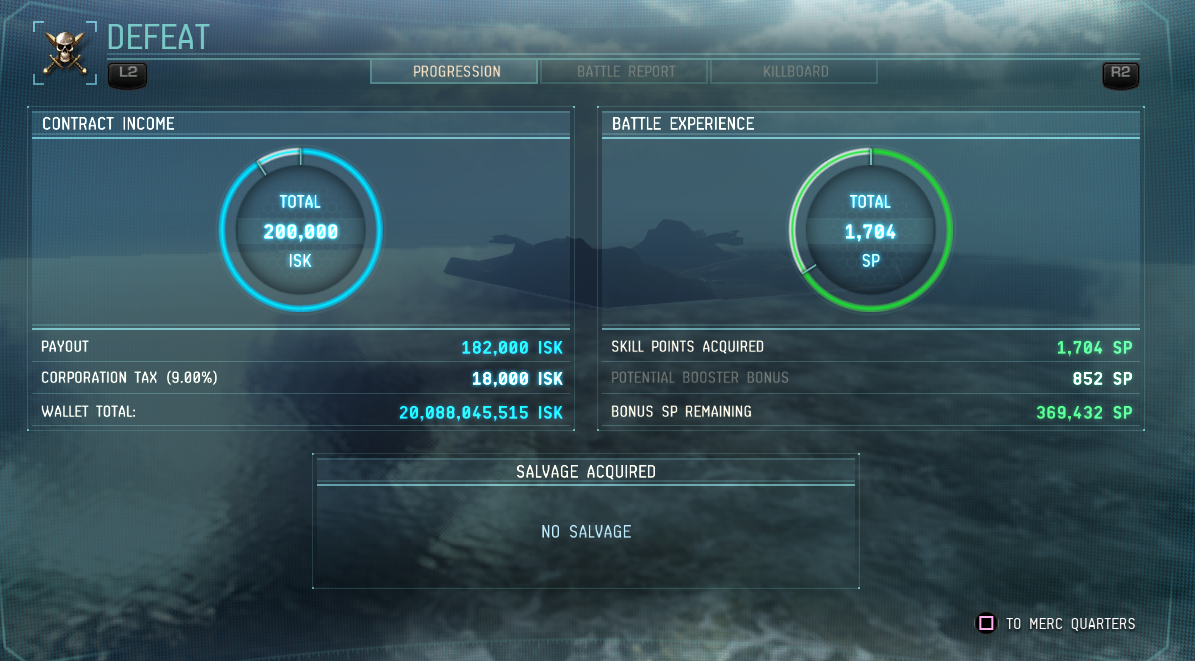 The tax rate will be shown clearly on the end-of-match screen so you can see how much ISK you actually made and how much went to your corporation.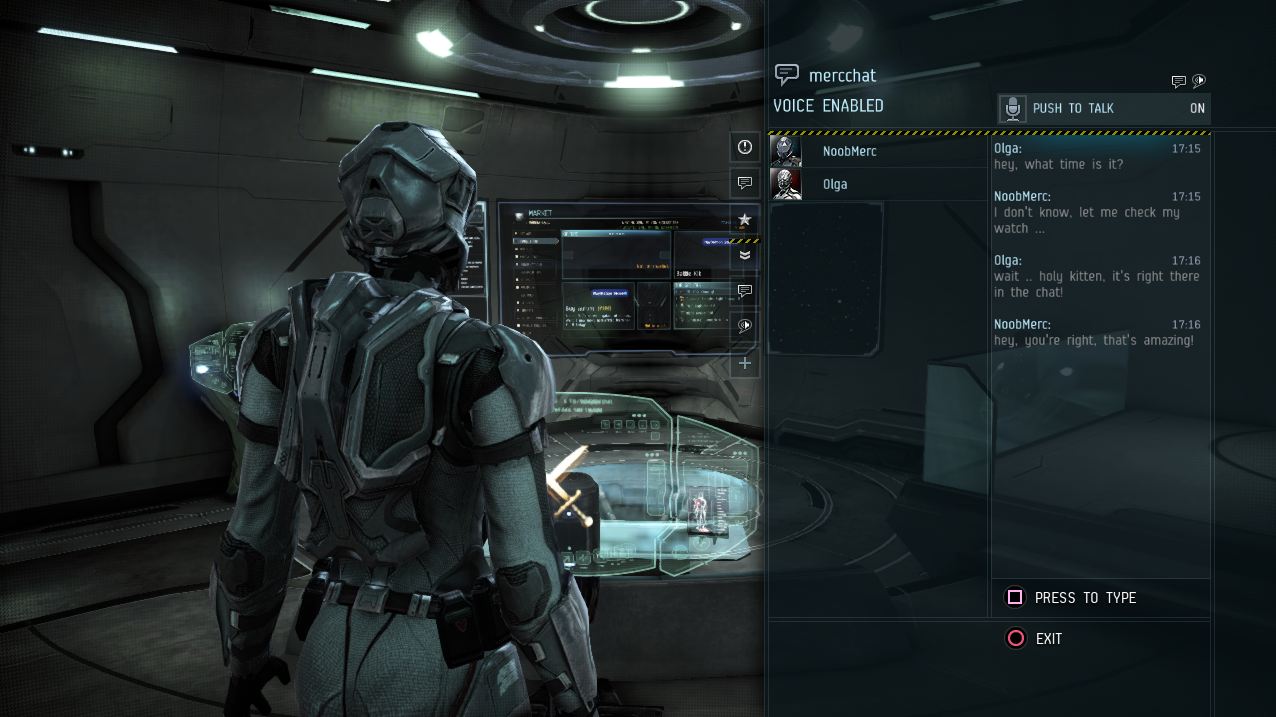 Whoops... don't think that screenshot was meant for this dev blog... oh, well. Timestamps in chat are now a thing. /cheer
So why in the world would we add tax to a game? Tax is generally associated with things of lesser awesomeness.
It gives corporations a source of revenue so they can do things for their members. Remember, corporations need you.
It gives corporations something to differentiate themselves from other corporations.
A lot of you guys have been asking for it and, since this is optional for corporations, why not give you another tool to see what you do with it.
There are a couple of minor things to be aware of:
Only rewards of at least 100,000 ISK will be taxed.
NPC corporations will have a tax rate of 0%.
That's all for now, just a nice simple dev blog. We hope you guys enjoy this and we cannot wait for you to get your hands on it in Uprising 1.4.
CCP FoxFour on behalf of Team True Grit