One Year on the Ground
Reported by CCP Frame

|

Comments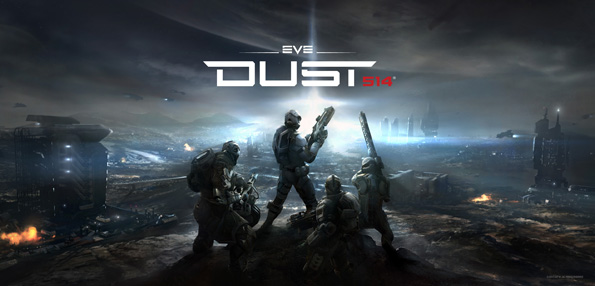 Celebrate a year on the ground with DUST 514!
The anniversary of the release of DUST 514 is upon us! It is a milestone that almost pales in comparison to the many amazing achievements of the game and its incredible community, but it is a testament to the dedication of the team and the devotion of its fans. Together, we introduced the EVE universe to an entirely new group of avid gamers. We connected two games, two genres and two platforms into one eternal struggle for control of a universe. We made the Council of Planetary Management a reality, to make sure all of our voices are heard.
The EVE universe has expanded to reaches unimaginable because of you, and we thank you for being a special part of our community. Join your fellow mercenaries on the DUST 514 forums and the official Facebook page in sharing your victories, builds, and achievements over the past year. Part of the celebration is a very special giveaway in the DUST 514 newsletter. You are signed up, right? If not, head here and subscribe to get the latest news and updates, plus codes for the anniversary gifts.
All newsletter subscribers who have verified their email addresses will receive 100x HK4M Shotguns. Give your enemy a special anniversary greeting in the form of a close-quarters blast of firepower to the face. DUST 514 veterans - those who joined before 11AM GMT on 14 May 2013 – may also receive 50x 'Hellmar' Sentinel ak.0 dropsuits* prefitted with the 'Steelmine' Boundless Heavy Machine Gun, 'Hercules' Complex Armor Plates, 'Carnifax' Locus Grenades and more. This prefitted dropsuit is a rare item that is currently only available as a PlayStation®Store exclusive in the DUST 514®: W.A.R. Kit 'Sparta pack.
On this one-year anniversary, take a moment to celebrate the community that has made gaming history. Thank you again for being part of the amazing DUST 514 experience.
Related links:
* At least one login during the anniversary event - from server up on 22 January until server down on 28 January - is required to qualify for the dropsuits. Dropsuits will be distributed on or about 29 January following server up. Additional terms and conditions may apply. See here for more details.