Uprising 1.6 and Beyond
Reported by CCP Frame

|

Comments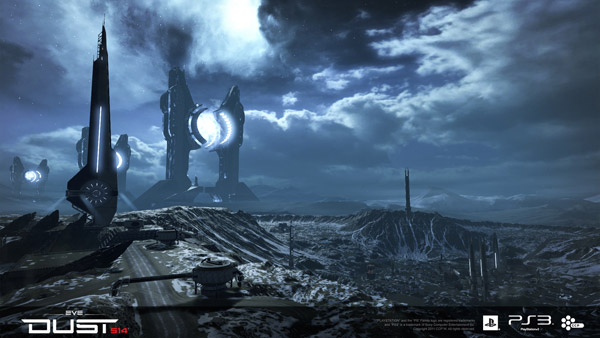 Immortal soldiers of New Eden!
The Uprising 1.6 update is coming on 5 November, and with it we are focusing on adding important details, tweaks, and fixes to lay the groundwork for the upcoming and substantial content in Uprising 1.7 in December.
We've already shared a lot of information regarding Uprising 1.7, and in order to implement its significant vehicle changes, introduce new weapons and equipment - plus a lot more - Uprising 1.6 needs to get us to the point where we are ready for the major deployment that is 1.7.
So what exactly is in Uprising 1.6?
First, dropsuit changes: We've increased the scan radius of the Scout and Basic light frame suits from 10 meters to 16 meters. This will further improve their use as battlefield gear for true scouts, and help provide vital information on enemy locations.
Additionally, we've increased armor/shield hit points of the Basic and Sentinel Heavy suits from 405/405 to 480/480, as well as Commando from 250/250 to 325/325. This will give them that extra durability and reinforce their suppressor role on the battlefield while marching forward into enemy fire. With that, we've also increased various repair tools' rates of repair - Standard and Militia 40HP/s, Advanced 60HP/s and Prototype 70HP/s. Those changes should work very well together, and we are looking forward to seeing more heavy/logistics combos!
We've also applied some tweaks to all Forge Guns' blast radii, decreasing them from 2.5m to 1.5m for Standard, from 2.75m to 1.8m for Advanced, and from 3m to 2.1m for Prototype. This will increase the skill required to "snipe" with forge guns, while still making it a very capable anti-vehicle weapon that will still hit your target where you want. Now it will rely a little less on its splash and more on its direct hit.
However, the majority of Uprising 1.6's changes will be focused on bug fixes and general game polish. Some of these are vehicle turret fixes, improved Shotgun and Nova Knife hit detection, hit detection in general, animation tweaks, equipment sliding, and fixes for the visual corruption that was present in Uprising 1.5.
Our teams have been working hard to deliver as many tweaks and fixes to the game as possible, and now they are ready for testing, refining, and finally molding Uprising 1.7 into what it needs to be – one of the biggest content updates we've seen in DUST 514 since its launch!
For full patch notes on Uprising 1.6 and discussion about the update, feel free to visit the official forum thread. We are continuing development work on Uprising 1.7 and will keep you informed via more dev blog updates. See you very soon on the battlefield!
-CCP Frame, on behalf of DUST 514 Community & Development Team