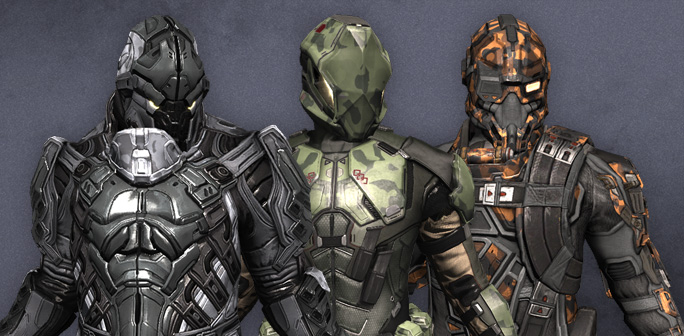 Many of our players have been asking us to bring back some of the most memorable, non-consumable (BPO) vanity items to the market in order to expand their ever-growing collection of unique looking suits.

Now it is the opportunity to do so! Below you will find the list of BPO dropsuit sets - all it takes is to simply "Like" individual posts before 10th of September 11:00 UTC and the most liked set might make its way back to the game for a limited time.

Note that you will be able to purchase each vanity dropsuit individually from the winning set.

So what are you waiting for? Give your favorite BPO a like!